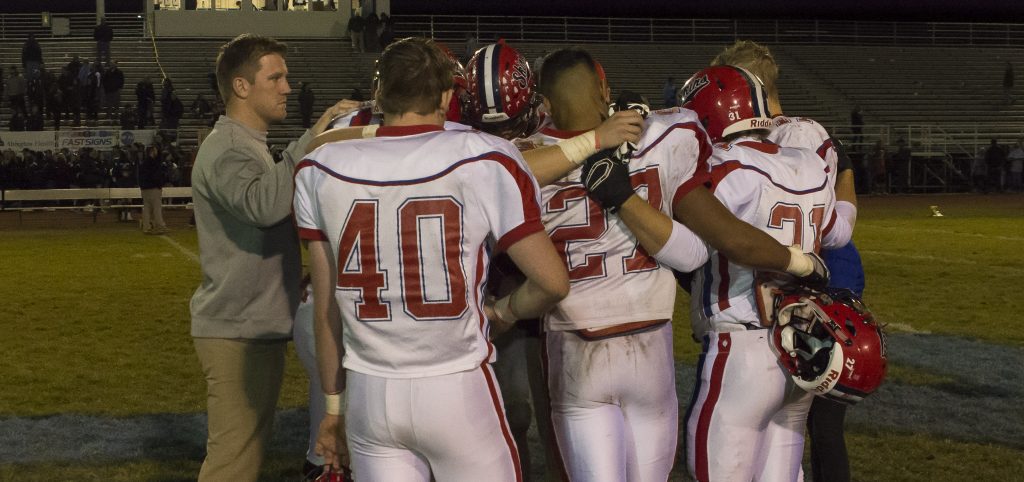 Tonight's loss brings a close to the 2015 season and what a great season it was. Many thanks to the team for making it so enjoyable to come to games and watch great plays both offensively as well as defensively . What was so special about this team is that all the players worked together, and each week someone else would step up and come through when needed. We are all so proud of you. Good luck to all of the Seniors and know that you can say that you played football for Neshaminy High School with pride. For the underclassmen it is time to get back to work to get ready for next year.
Congratulations to Coach Wilmot in his 1st year as Head Coach. Great job Coach. The entire coaching staff did their job and did it well. Thank you all.
Thanks to Michele Mazur and her Cheer team, and to Mr. Lipton and the Neshaminy Marching Band. Both kept us entertained and added to the overall experience that is Neshaminy Football. A big shout out to the fans who consistently support their team no matter the drive or the weather. From Montclair to Lansdale, Neshaminy Skins fans are the best.
See you next year!
Boxscore
| Game 13 | 1 | 2 | 3 | 4 | F |
| --- | --- | --- | --- | --- | --- |
| Neshaminy | 0 | 0 | 7 | 0 | 7 |
| North Penn | 0 | 14 | 7 | 7 | 28 |
| Team | Qtr | Time | Description | NHS | OPP |
| --- | --- | --- | --- | --- | --- |
| NP | 2 | 6:18 | 24 yd TD run Nyfease West and Bealer kick is good | 0 | 7 |
| NP | 2 | 0:29 | 18 yd TD run Ostopowicz and Bealer kick is good | 0 | 14 |
| N | 3 | 3:30 | 8 yd TD pass to Billy Ritchey and McDonald kick is good | 7 | 14 |
| NP | 3 | 2:46 | 45 yd TD run Nyfease West and Bealer kick is good | 7 | 21 |
| NP | 4 | 11:35 | 12 yd TD run Stewart and Bealer kick is good | 7 | 28 |