2006 Preseason thoughts
Thank Goodness, It′s Almost Here!
By Paula G.
Ace Sports Reporter
July 5, 2006
On Board The Sea Chief: I admit it. I was feeling a little bored; after all, it′s that slow time of the year. Basketball is over (can you believe Miami) and baseball, it′s too early in the season. The World Cup? It′s a nice diversion but I like American football. And Walter my sweetie, he′s off on a golf trip with the boys.
So what was I supposed to do? Simple, I hopped into the car and headed North on the 95. All the way to Bangor, Maine where I hung a right and headed to the coast (don′t forget the stop in Ellsworth for groceries). Then not too much further and it′s say hello to Southwest Harbor where my Hinckley is moored. And for you landlubbers, the Sea Chief is a 49′ ketch, built in 1974. Think "condo" in the water – that′s my baby.
And for entertainment (hey, it was a four day long Fourth of July weekend) I brought along my DVD collection of all-time favorite "chick flicks". I knew they′d be just perfect as I sprawled out in the main salon (it′s the living room) in front of the 17″ flat screen with a little chilled chardonnay. Sure enough, the whole weekend was spent watching one, after another, after another (it does beat the Twilight Zone Marathon, you know). And okay, maybe the old waterworks did get going from time-to-time (I had plenty of tissues) but no matter how often I′ve hunkered down with these classics, I never do seem to get over them.
Can you blame me? The Program; Rudy; Friday Night Lights; Everybody′s All-American; Remember The Titans; The Longest Yard; Knute Rockne All-American; All The Right Moves; Brian′s Song; Paper Lion; Any Given Sunday; North Dallas Forty; and Varsity Blues for starters. Plus almost every episode of Coach (you gotta love that Craig T. Nelson). And when I was done with them, I dragged out the 2004 and 2005 Redskin highlights along with the 2001 state championship game and popped them in the tray. Heck, I even found that old faded videotape copy of the "Some Call It the Greatest Game of All" 1971 Neshaminy-Pennsbury game to finish it all off.
I could go on for days about watching that stuff. And besides the thrills of the Neshaminy highlights, there′s that little bit of dialogue courtesy of Pat O′Brien quoting the Gip that never fails to send shivers up and down my spine: "Rock, sometime when the team is up against it and the breaks are beating the boys tell them to go out there with all they′ve got and win just one for the Gipper. I don′t know where I′ll be then, Rock, but I′ll know about it and I′ll be happy."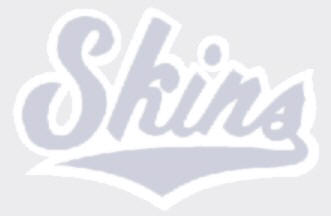 Anyway, by the time I was packing up and getting ready to jump in my car and head back to Philly (and as I was scribbling this little "short story" all about my holiday on a boat), all I could think was: Thank goodness, it′s almost here! Get my drift? The football season. Mini-camp, summer practice and high school, college and professional ball. The crowds, the bands, the noise, the endless TV coverage. And most importantly – the real reason I say thank goodness, it′s almost here – Neshaminy Redskins football.
Oh yeah, those fabulous Friday nights at Heartbreak Ridge featuring our boys in red and blue. And since I was thinking about it, I checked the calendar and by my reckoning it′s only about 5 weeks or so till summer practice starts. Then the opener is just around the corner. I sure have to tell you, I′m in hog heaven thinking about that ′Skins and St. Joe′s match-up to start off the season. Friday, September 1, 2006 at the Ridge. I really can′t wait.
So I′ll say it again, just one more time. Thank goodness, it′s almost here!