2001 Coaching Staff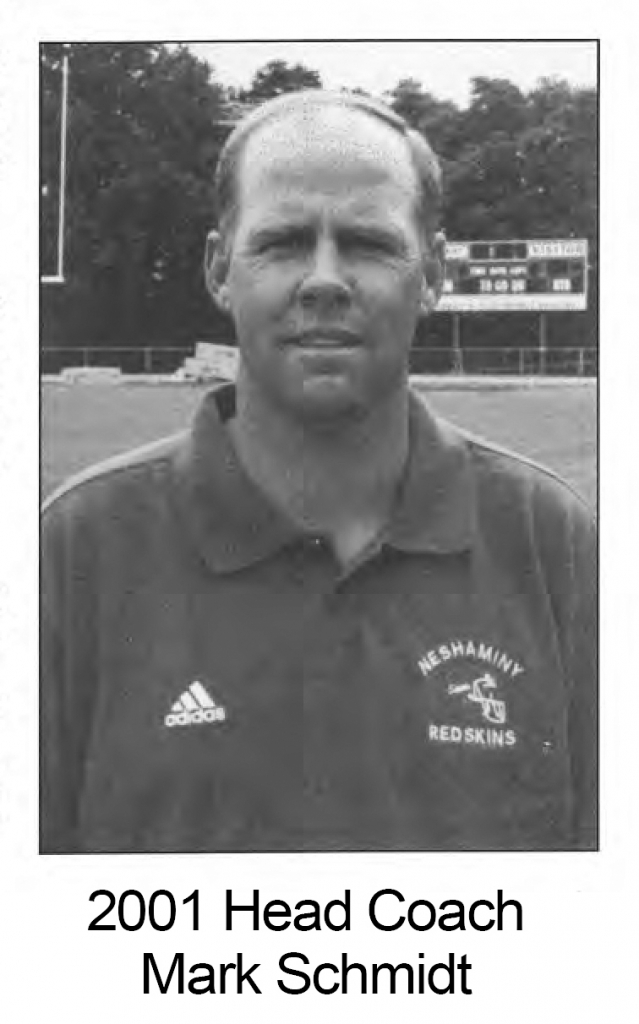 Coach Mark Schmidt is entering his seventh season as Redskin Head Coach. Prior, he served five seasons as Offensive Line Coach and Recruiting Coordinator at Lock Haven University. There, he was instrumental in implementing the Run & Shoot offense, which was nationally ranked during his last three seasons. As Recruiting Coordinator, Schmidt was no stranger to the Suburban One Conference, actively recruiting high school players throughout Southeastern Pennsylvania, Southern New Jersey and Delaware.
Prior to Lock Haven, Schmidt coached under Jerry Berndt at Temple University and the University of Pennsylvania. At Penn the team earned Ivy League Championship honors both seasons he was there. He also was a Tight End Coach under Jerry Claiborne at the University of Kentucky.
Schmidt's first coaching experiences actually came in the Suburban One Conference, when in 1982 and 1983, he coached under the direction of close friend and Norristown Area High School head coach Roger Grove. During those years, Norristown won back ­to-back Suburban One Conference Championships.
Graduate of Lower Moreland High School, Schmidt earned a Bachelor of Science Degree in Physical Education from Ursinus College, where he was an All-Conference linebacker. Schmidt currently resides in Horsham, PA, with his wife Maribeth and their daughter Erica ' born February 26 ' 1997.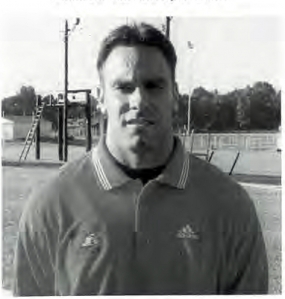 Steve Wilmot
Offensive Line and Strength and Agility Coach: This is Steve's seventh year coaching the Redskins. This is his fourth year working with the offensive line. Steve played 4 years and was a student assistant for Coach Schmidt at Lock Haven University where he was an offensive lineman. Steve grew up in Flour­town, PA, and went to Springfield High School (Manteo). Steve is also currently employed with Merck Pharmaceuticals in West Point, PA, and resides in Lansdale.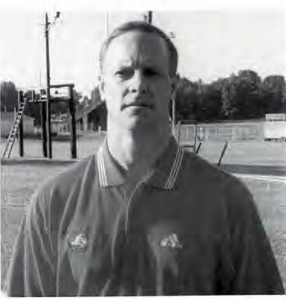 Jay Weidenbaugh
Defensive Backs  – Coach Weidenbaugh graduated from Spring-Ford High School. He attended West Chester University and earned a B.S. Degree in Physical Education. He also has a M.Ed. in Secondary Education from the University of South Carolina. Coach Weidenbaugh has 19 years of coaching experience at both the high school and collegiate levels. His wife Tina teaches sixth and seventh grade English at Spring-Ford Middle School.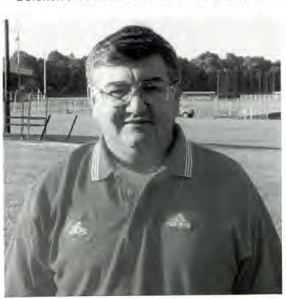 John Chaump
Defensive Coordinator/Outside Linebackers : John is a graduate of Wilkes College '69. John has 32 years teaching experience with 28 years at Neshaminy. Former Head Coach at Maple Point High School '75-'80, Morrisville High School '81-'82, Neshaminy High School '87-'91. Teaching Biology at Neshaminy High School and serves as Faculty Manager of Athletics. Husband of Patricia (28 years) and proud father of John 24, Tom 23, Rachel 21, and Mark 19.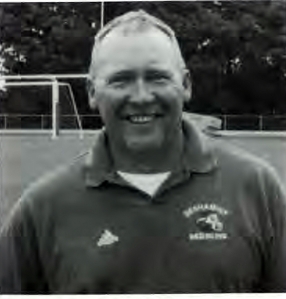 Don Wiater
Quarterbacks: Coach Wiater returns to NHS after spending three years as LaSalle University's linebacker coach and strength & conditioning coach. He was the defensive line and strength & conditioning coach for Neshaminy High School for seven years prior to his move to the college level. Don earned his bachelor's degree in secondary education from Ole Miss and certified public manager designation from Rutgers University. Don is in his 30th year with the New Jersey Department of Corrections. He and his wife Karen have two boys; Brandon, 22 and Jason, 17.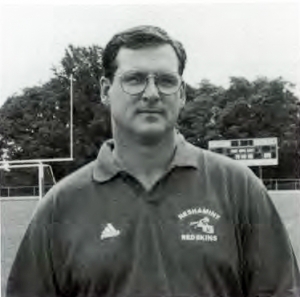 John Tezik
Wide Receivers: 1st year at Neshaminy High School, after coaching the offense for the past eight seasons at Willingboro High School in Willingboro, NJ. Teaches Physical Education at Willingboro. Previous coaching experi­ences include Marist College and Lock Haven University. Earned a BSed from Lock Haven University. Head Baseball Coach at Willingboro High School. John and his wife, Alina, have two daugh­ters: Maura, 6, and Meghan, 3.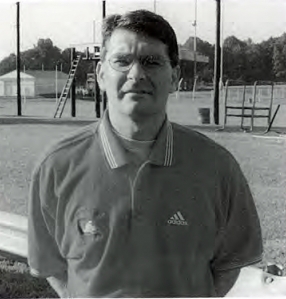 Ray Jones
Assistant Offensive Line Coach: Coach Ray Jones, Assistant Offensive Line Coach, attended Kutztown University of PA. He currently runs his own real estate business and has 14 years of coaching experience.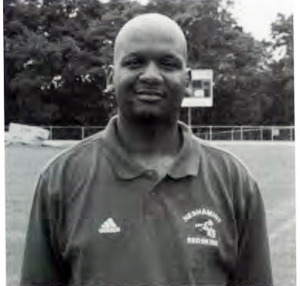 Ryan O'Neal
Running Backs: Ryan O'Neal graduated Willingboro High School, and continued his education at Temple University where he studied Sports Management. Ryan's coaching career began in the PAL league in Willingboro by teaching young kids the fundamentals of football. He continued his coaching at Willingboro High School as the defensive back coach for 5 years, and then became the Freshmen Head Coach for the last 3 years, before coming to Neshaminy as the running back coach. On a personal level Ryan has a son Ryan Jr., 13, and a daughter Jordan, 1.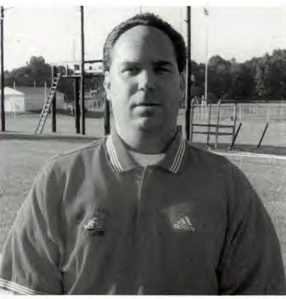 Jim Jenkinson
Assistant Coach/Statistician: Coach Jenkinson has been coaching the last 10 years with the Penndel Athletic Association, the last 8 as a head coach. Coach Jenkinson has enjoyed many winning seasons at Penndel. Jim now looks forward to the challenges and successes of coach­ing at Neshaminy. A 1990 graduate from Penn State, Coach Jenkinson lives in Levittown with his wife Liz and their 2 daughters Emily and Jamie.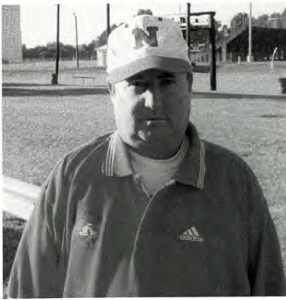 Joe "Mustang" Foster
Administrative Assistant: This is Coach Foster's sixth year with the Neshaminy Redskins. He is a 1967 Neshaminy graduate. He attended Trenton State College and graduated in 1983 with a B. A. in History Education. Coach Foster is U.S. Army retired and currently employed with the PA Liquor Control Board in New Hope, PA. Coach Foster resides in Lahaska, PA.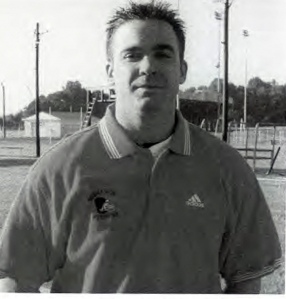 Reed Nichols
Linebacker Coach: This is Coach Reed's seventh year as a football coach-three years at A.B. Wood and four years at Neshaminy Middle School. He is a 1989 Neshaminy graduate. He attended Ursinus College and graduat­ed in 1993. He received his Masters Degree from Temple University in 2000. Coach Reed's playing experience includes All Conference, All ECAC and two time Pre-Season All American. He resides in Bensalem.